Better health project
The Better Health for Ex Seafarers project visited retired seafarers living in Merseyside to provide advice and guidance on having a healthy and happy retirement.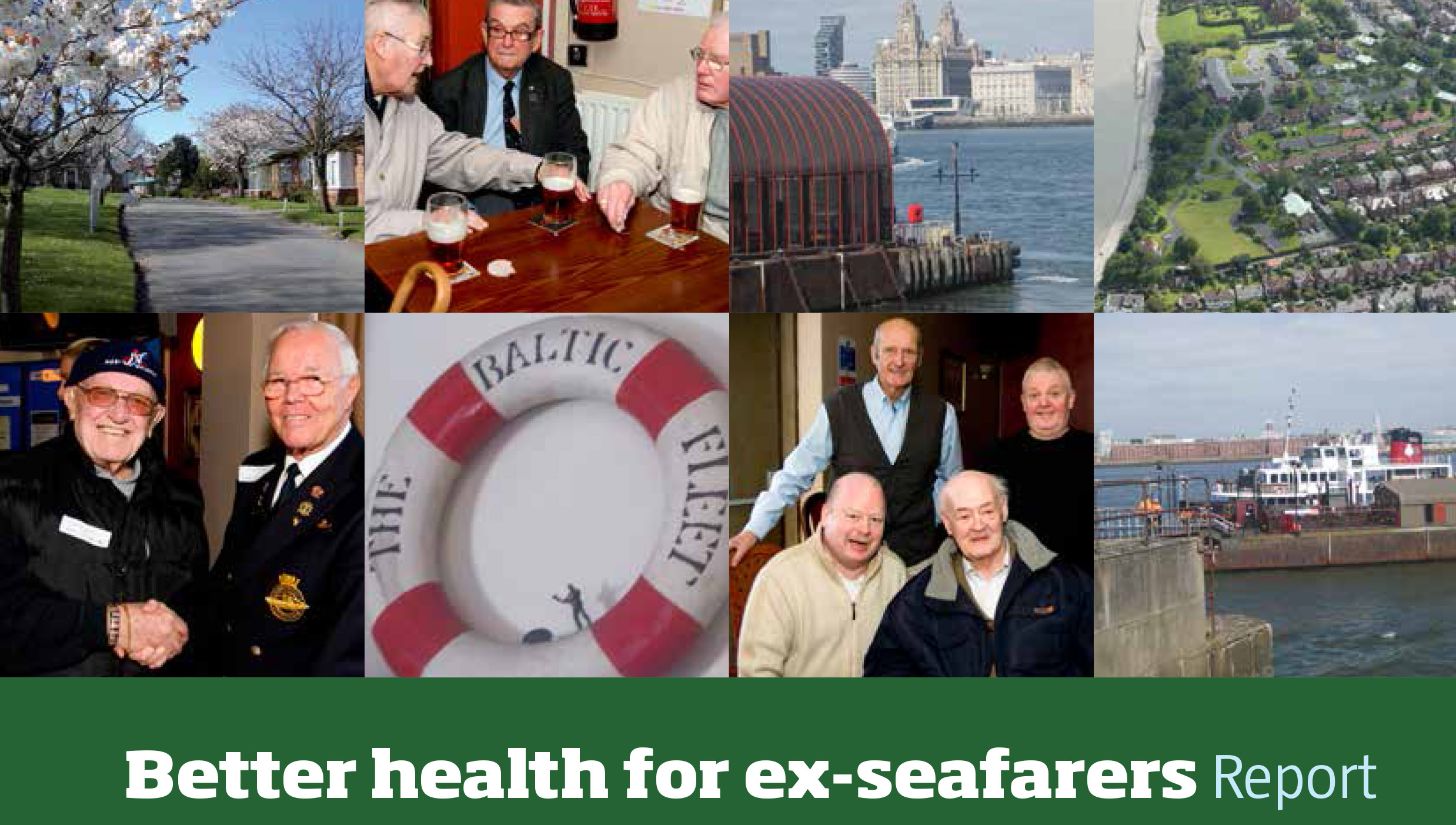 This 18-month pilot project aimed to ensure that retired seafarers aged over 50 years of age were accessing appropriate health and social care support, and understood how to eat healthily and maintain a healthy lifestyle.
The project found that, contrary to some previous assumptions by maritime charities, retired seafarers with health needs where generally very knowledgeable about their conditions and managed them well. They were also generally aware of the benefits of giving up smoking and avoiding excessive drinking in older age.
As part of the one-to-one home visits, the Better Health workers gave advice on encouraging healthy behaviour in relation to diet, smoking, physical activity and drinking alcohol. The project supervisor noted that this approach had been highly valued by the retired seafarers and often 'nudged' individuals to take action to improve their health.
As well as making recommendations about healthy lifestyle choices, the project recognised that social isolation was often a big issue for retired seafarers who had spent their lives at sea and may not feel part of any land-based community. Social isolation can have as serious an effect on older people's physical and mental well-being as other lifestyle choices. Therefore the project also recommended ways for retired seafarers to connect with their local community and other retired mariners using services such as Seafarers Link.
At the end of the initial 18-month project it was felt that the level of understanding of health issues among many retired seafarers was quite high. Those that were experiencing problems often had a range of issues which could not be dealt with in isolation. Therefore, in 2013 the Better Health project ended and healthcare advice and assistance became part of the holistic approach taken by the Caseworker project.