Nautilus statement on the death of HM Queen Elizabeth II
Nautilus International has paid tribute to Her Majesty Queen Elizabeth II for service to the Merchant Navy.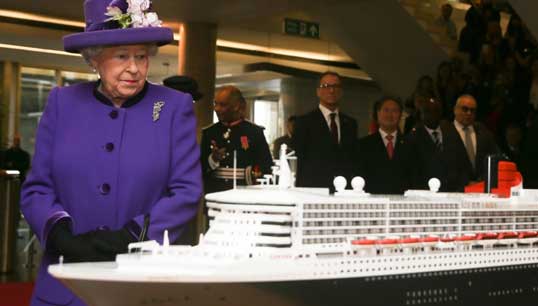 Statement from Nautilus general secretary Mark Dickinson on the passing of Her Majesty Queen Elizabeth II.
'On behalf of the Council of Nautilus International, all our members and staff, I wish to express my deep regret at the passing of Her Majesty Queen Elizabeth II. As the longest serving Monarch, the Queen's commitment to public service was an inspiration to us all.
'Her Majesty Queen Elizabeth II was Master of the Merchant Navy and Fishing Fleets and we take this opportunity to express our gratitude for her lifelong commitment to the welfare of merchant navy seafarers and fishers.
'We send the Royal family our sincerest condolences at this difficult time.
The United Kingdom, and many Commonwealth countries, is entering a period of national mourning that is set to last until the funeral, which is expected to take place 10 days after the Queen's death.
'Nautilus, in the UK, will also be suspending mass direct communications to members for the rest of this week, with a further evaluation being made on Monday 12th September 2022. This means usual bulletins to members, e-telegraph, social media posts, etc. will be suspended until at least Monday.
'We, of course, continue to support members and continue our activities; but we will be doing so with dignity and in keeping with the period of national mourning.'